A man is known by the company he keeps!
We are proud to tell you about the company we keep! They may seem so different at first glance. However, there is one thing that unites them all — the willingness to move forward! Having accomplished a lot in their lives, they still do not want to stop. Having been through thick and thin in their careers, they became stronger and more motivated to work harder. Our brand ambassadors are people who have proven that success favors strong-willed and persevering people!
Here, you will find stories of their success and learn more about InstaForex stars!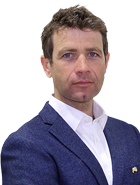 Ole Einar Bjørndalen
InstaForex brand ambassador between 2015 and 2019
8-time Olympic Champion
20-time World Champion
6-time Biathlon World Cup winner
World's only absolute Olympic Champion in biathlon
Most decorated winter Olympian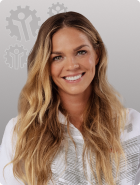 Yuliya Efimova
InstaForex brand ambassador since 2021
4 participations in Olympic Games
3-time Olympic Medalist in 2012 and 2016
6-time World Champion
7-time European Champion
Swimming multiple record holder in Russia and Europe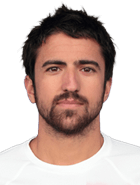 Janko Tipsarević
InstaForex brand ambassador between 2012 and 2014
4-time winner of ATP tennis tournaments
Serbia's No. 2 tennis player in 2012
World No. 8 singles tennis player in 2012
Kremlin Cup Winner in 2011
Serbia Davis Cup Winner in 2010
2-time winner of World Team Cup as part of Serbia's men's tennis national team in 2009 and 2012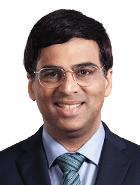 Viswanathan Anand
InstaForex brand ambassador since 2019
World Junior Chess Champion in 1987
Chess Oscar winner in 1997, 1998, 2003, 2004, 2007, and 2008
FIDE World Champion in 2000
FIDE Chess World Cup winner in 2000, 2002
FIDE World Rapid Chess Champion in 2003 and 2017
World Chess Champion in 2007
Daria Kasatkina
InstaForex brand ambassador between 2017 and 2020
2-time WTA Tennis winner
7-time women's singles ITF Champion
Silver medalist of the 2014 Summer Youth Olympics in China
Girl's singles Junior Grand Slam Champion (2014 French Open)
Kremlin Cup Runner-up in 2017
Indian Wells Masters`18 Runner-up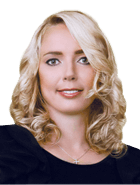 Ilona Korstin
InstaForex brand ambassador between 2011 and 2012
European Basketball Champion in 2003, 2007, and 2011
FIBA Europe SuperCup winner in 2009 and 2010
FIBA Europe SuperCup MVP in 2009
Russian Cup winner in 2004, 2006, 2007, and 2008
World League winner in 2004, 2005, and 2007
World League MVP in 2007
Face of Women's Basketball in 2006
World Cup winner in 2003
Oleg Taktarov
InstaForex brand ambassador between 2012 and 2017
World Mixed Martial Arts Champion (UFC-6, 1995)
Many-time Ju-Jitsy Champion in Russia and Eurasia
Air Force One, 1997
Rollerball, 2002
Bad Boys II, 2003
National Treasure, 2004
We Own the Night, 2007
Predators, 2010
Den of Thieves, 2018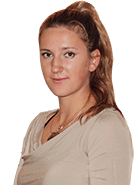 Victoria Azarenka
InstaForex brand ambassador between 2013 and 2016
Olympic Champion
World No. 1 women's tennis player in 2012
Former World No. 1 Junior tennis player
22-time WTA Tennis winner
Former World No. 7 doubles tennis player
2012 London Olympic Champion
5-time Grand Slam runner-up
4-time Grand Slam winner
World No. 1 singles tennis player in 2012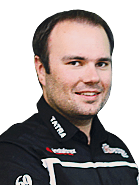 Ales Loprais
InstaForex brand ambassador since 2011
InstaForex Loprais Team driver
2011 Silk Way Rally winner
2009 Silk Way Rally bronze prize winner
2008 Hungarian Baja winner
2008 Central Europe Rally bronze prize winner
2007 Dakar Rally bronze prize winner"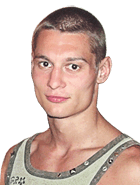 Andrei Kulebin
InstaForex brand ambassador between 2012 and 2013
Many-time Muay Thai Champion
Winner of Thai Fight 2012: King of Muay Thai
WMC World Champion in 2006, 2007, 2008, 2009, and 2010
WDKMA World Champion in 2010
WKN World Champion in 2004, 2005, 2009, and 2011
WKN European Champion in 2003
IFMA World Champion in 2006 and 2007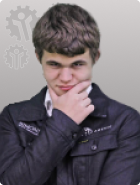 Magnus Carlsen
InstaForex brand ambassador between 2012 and 2014
Youngest player to break the 2,800 Elo rating threshold in classical chess
5-time Chess Oscar winner in 2009, 2010, 2011, 2012, and 2013
Participant in Candidates Tournament for World Chess Championship in 2007 and 2011
Highest-rated chess player with 2,882 points
Vladimír Moravčík
InstaForex brand ambassador between 2019 and 2023
2-time Enfusion World Champion in 2017 and 2018
Enfusion World Champion in 2018
Enfusion World Champion in 2017
WMC Intercontinental Champion in 2016
WFCA World Champion in 2015
WMC European Champion in 2013
I-1 WMC World Champion in 2010
W5 World Champion in 2010
WPMF Intercontinental Champion in 2010